Top Yoga Studios in Richmond 2018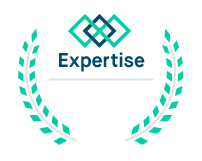 Best Yoga Studios
in  Richmond
2018
We were a winner in Virginia Living's Best of Contest.
RVA Fitness Give
Check out our involvement with this awesome RVA Cause!.
The SoGood
We are over the moon to be included in this highly curated selection of all good things RVA!.
www.LibbieGrove.com
See our Profile on our beloved community site.
Richmond Navigator
See the Richmond Navigator's List of the Best Shop Spots in Richmond
Richmond Times Dispatch
Outdoor Yoga at Whole Foods
Crave
We are thrilled to be a part of this amazing group!
Yelp! Libbie/Grove Spotlight
Thanks Yelp! for mentioning us in your Libbie/Grove Spotlight!